Library
Seattle World School Library
Our Program
The library at Seattle World School is not just a place–it's a program! Our library program helps students use information wisely, think critically, read enthusiastically, research skillfully and produce content ethically.
Our Collection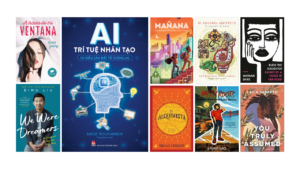 We provide reading materials in over fifteen home languages, as well as bilingual texts and high-interest and high-quality reading support for beginning English readers.
We also have a challenging mission of closing technological gaps to ensure our students have global, national, and local access to reliable information and support.
How do I…?
Find a good book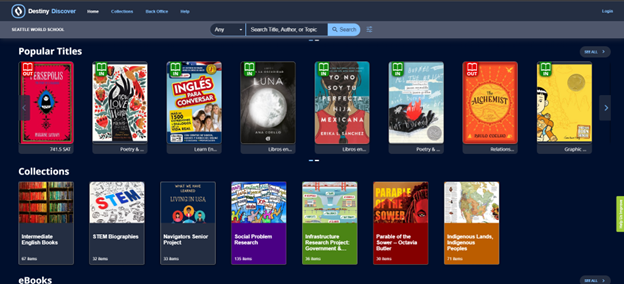 Find free tutoring, e-books, audiobooks, movies and more
All school libraries partner with The Seattle Public Library to bring you even more resources. All students have a virtual library card number. Here is how to find it:
With your library card, you can download and explore lots of apps and resources. Here's a guide for the popular app, Libby:
Make digital tools more accessible
Use the Schoology app
Find out what's new at the library
Students can go to the library's Schoology page and listen to the Monday announcements for library updates. Everyone can follow the library on Instagram @seaworldlibrary.
Donate
Thank you for thinking of our students! We are always looking for new and culturally appropriate materials for our students. Here are some of our exciting projects!
1. A wishlist of books, housed on Amazon but able to purchase through Estelita's Library and Third Place Books as well. Materials can be sent to: Librarian, Seattle World School, 1700 E Union St Seattle, WA 98122
2. We're building a MAKERSPACE! Here are some ideas to support:
Bulk Order KiwiCrates of any kind, in batches of 10 or more, that we will put to use in all of our STEAM curriculum and classrooms.
Sewing materials (machines, fabrics, threads, sundries)
3-D printers (please message me to discuss – we have to have particular models approved)
Legos
Robots
Crafting supplies (pipe cleaners, puffs, sequins, tissue paper)
And more!