Join our school
Posted on: September 29, 2022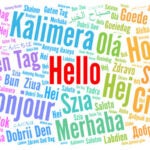 Seattle World School offers a strength-based sheltered instructional model for immigrant students. We offer the same graduation credit as other high schools, but we also integrate simultaneous English instruction for any language level in all of our classes.
Is Seattle World School right for me or my child?
How to enroll
Seattle World School is a continuously enrolling school. This means that we accept students at all parts of the year, even if they have started school somewhere else.
Enrollment help is available at the enrollment center in English, Spanish, Chinese, Amharic, Somali or Vietnamese.
You can rthibbert@seattleschools.org for Tigrinya, Russian, Oromo, Japanese, Hindi, and Urdu language support, and we will have someone reach out to you.  
Hours of Operation
Monday through Friday, 9:00 a.m. – 5 p.m.
Please note: Enrollment Services at the John Stanford Center will be closed every third Wednesday from 1 – 5 p.m. for monthly staff meetings and trainings.
Phone: 206-252-0760
Fax: 206-252-0761
Please contact a bilingual specialist directly:
Amharic and Oromo: 206-252-0121
Chinese: 206-252-0013
Somali: 206-252-0880
Spanish: 206-252-0208
Vietnamese: 206-252-0778
Office Location:
John Stanford Center for Educational Excellence
2445 3rd Ave. S
Seattle, WA 98134